Removal Services Brixton sw9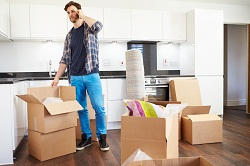 Benefits and Advantages Of Hiring A Brixton Removal Company
Relocating your home is something that has to be done with precision and a serious plan. Without an experienced removal company in SW9, it can easily turn into a nightmare. Our Brixton removal services are designed to help you with any kind of moving project. Our experienced team will provide you with the necessary guidance, advice and support during the entire process. And some of the main benefits are:

Peace of Mind:
Despite the fact that you have no experience at all in moving, there is nothing to worry about if our company assists you. We provide end-to-end solutions and complete security for all your belongings. Our professional packers and movers take both quality and time into consideration, focusing on providing you with a stress-free relocation.

Safety:
Safety is one of our top priorities when it comes to removals in Brixton. We use specialized tools, vans and materials for packing and unpacking which guarantee that all of your stuff will be relocated safe and sound. With us, you don't need to worry about damage or loss during the moving process.

Affordable Prices:
When it comes to costs, we always make sure that our customers get the best deals in town. Being flexible and understanding our customers' needs is what makes us the most reliable option out there in terms of removals in SW9. For more detailed information regarding our prices, please contact us directly on

.


Take Your Relocation To The Next Level With Brixton Removals
The right relocation partner could make all the difference between failure and success. This is why hiring one should not be taken lightly or ignored. In order to have an easy relocation experience; one should always consider hiring our Brixton removal experts. Here at Brixton Removals, we are highly familiarized with all the variables that come with a removal project - from planning up to physical execution, we offer comprehensive services tailored towards meeting each individual's specific needs!

Our knowledgeable personnel have been trained to deal with any potential issues related to moving projects; so rest assured that your move will go as smoothly as possible without any delays. Additionally, we've got some of the most modern vans in town which allow us rapid access to any difficult places; guaranteeing fast delivery times even if your new house is set far away from civilization!

In conclusion; if you're considering relocating your home or business premises anytime soon then it would be wise to get in touch with our Brixton based removals team first! With years of valuable experience behind our back, we can ensure that every step along the way will be hassle-free and carefully taken care of - ultimately leading unrivalled customer satisfaction! So if you want someone reliable by your side for this emotional journey then don't hesitate to call us today at

- because success comes only when you hire the right professionals for such important jobs!